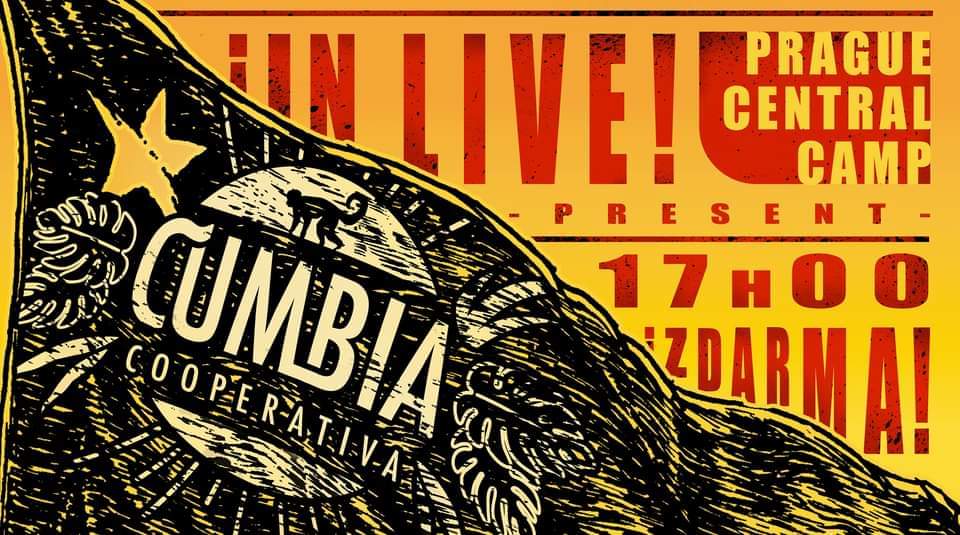 4/09 - Cumbia Cooperativa: ALIVE in zizkov
Come to enjoy with the more funniest band from the country CUMBIA COOPERATIVA. We will stay in PRAGUE CENTRAL CAMP from 17 hrs. it is a OPEN AIR performances. So we will start with the music early, We are invited friends and other musician for to give to you a pretty evening friday 4th of september. +Dont doubht and comeee!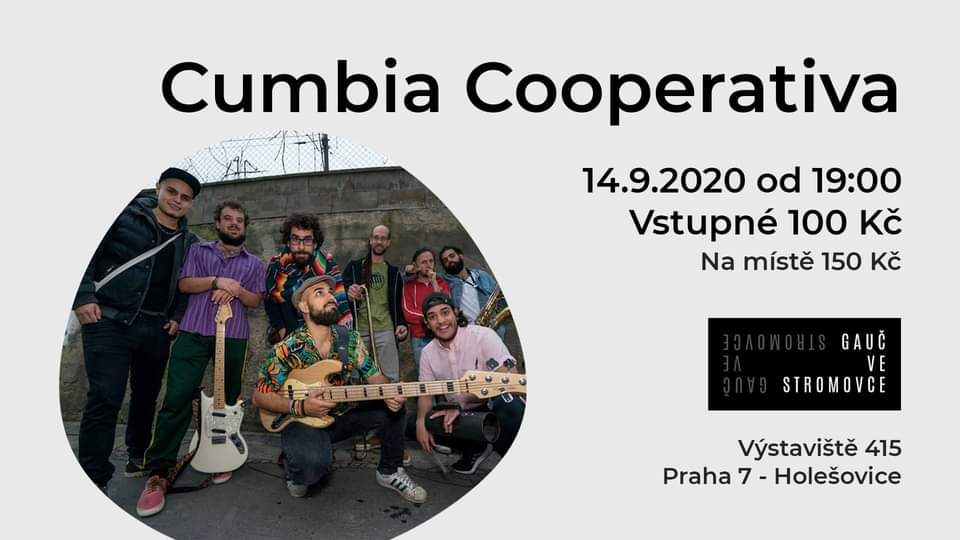 Cumbia Cooperativa @ Gauč ve Stromovce
The unique and phenomenal Cumbia Cooperativa will amaze you with its great sound, which combines Latin American, Spanish and Czech influences.
Let yourself be carried away by their waves and dance the night away to the rhythm of the traditional Colombian dance Cumbia!